Swappernaut
This game is an entry to Trijam #37: Left is Right. I wanted to use this game jam to test my own game engine. Originally I wanted to make a classic "controls are inverted" game. But my game engine can not invert the controls (intentionally), so instead I invert the surrounding world.

Goal
Reach the top tile by moving up/down and shifting the tiles left and right of you.

Controls
Move using the arrow keys or use WASD. Use ESC to reset the game.
Mechanics
Moving Left and Right
If you press left or right, it first moves and then swaps both the left and the right tiles with each other.
If you can not move, then the turn will just be ignored.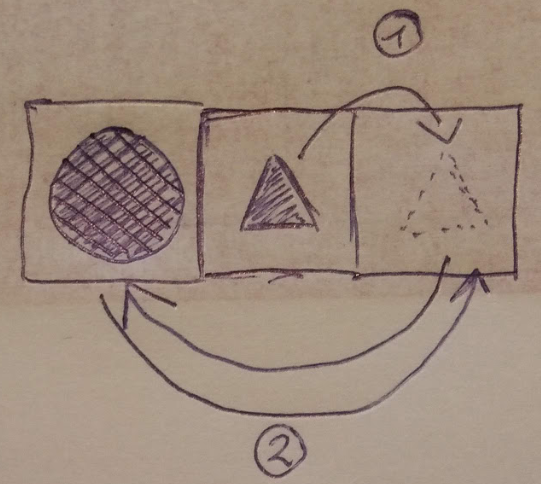 Downward Arrow
The downward Arrow (its called a "Bumper" in the source code) swaps the current row with the lowest one.
Once the bumper is activated, it will be removed
To add some frustration to the game, a new bumper gets added every time you move to the left or right.